Would you like to CLONE yourself?
Are you looking to get your business more independent from you?
Do you ever feel that you own a JOB rather than owning a COMPANY?
Coffee Connections
"Connect over coffee to earn MORE Money work LESS Hours"
Legacy Partners – BOS is a network of business owners, just like yourself, who work together to assist one another to develop and implement the most powerful systems to help our companies achieve the most success.
Becoming a part of the Legacy Partners – BOS network is not only easy but there is also no cost. The network has been set up and is run by Life Masteries Institute which is an IRS approved 501(c)3 non for profit organization.
Everyone in the network believes that "We can accomplish far more together than we ever could on our own." and "When the tide rises all the ships in that port will rise together."
NOTE: We believe you, along with so many other business owners, will look to this site on a regular basis as a trusted friend / resource in assisting you in all areas of your life and business. You can even submit your "Biggest Challenge" questions and access the master library of powerful solutions which have been offered to other business owners.
Don't forget to share this site with others you know. As we help others they will help us and we'll accomplish far more together than we ever could on our own.
The NEED
Most business owners really do end up owning a job rather than owning a company.
CPAs, consultants, owners of companies, worldwide business thought leaders, and other leaders in the marketplace have realized that they are in a great position to help business owners install powerful systems. These systems provide the business owner with freedom.
What would your life look like if you had an additional 20 hours of extra time each and every week? This white paper will cause you to think about time in a very different way.
HOW?
In the best selling book The E Myth, Michael Gerber lays out a clear case that most business owners are really expert practitioners who end up owning a company.   
Owners love what they do but do not really know the science behind the entire business aspect.  Often the very thing the business owner loves is the thing they get to do the least.
Legacy Partners consists of a group of business owners who have come together to not only share best practices but services, expertise, systems, technology, networks and maybe most valuable of all: friendships.
OVERVIEW
Who Is A Legacy Partner?
"A professional who is a Legacy Partner is a business owner who has embraced building a BOS – Business Operating System, which assists them, their employees and other business owners around them to achieve their full potential, i.e. their Life Vision."
The benefit of a business owner gaining freedom is massive – not only for that business owner but also for people within the community.
Running our business based on systems, we gain freedom, are able to do more, in less time and with less stress.

Build a more efficient and profitable engine.
Why?
Once business owners gain freedom they will tend to start or buy another company.  They will tend to plug their gifts into great causes which help those in the community as well as providing much needed jobs.  
Chamber of Commerce, associations, churches, Rotary International and established community based and civic organizations embrace Legacy Partners – BOS. All organizations know that by helping their members, those individuals who own companies, achieve greater success that it creates a WIN WIN for everyone.
When we help business owners  have more time and increase their resources, they will invest back into the community.
BOS Defined . . .
This is the engine that runs our business. We earn the money we earn, we work the hours we work, we have the stress in our life that we have and the balance in our lives we do or do not have . . . BECAUSE of the BOS that we have installed and are running as a company.  If we have and use great systems then our lives will be great. IT'S PRETTY SIMPLE ACTUALLY!

There are three critical parts to every BOS and all three are powerful, independently of one another.  When these three pieces are brought together and are fully integrated to where the strengths of each element is properly leveraged . . . that is when the magic begins.
As a result of building a BOS – Business Operating System we will EARN a lot more, WORK a lot less, have LESS stress and have GREATER life balance.
The bottom line for every Legacy Partner is to get our business to run without us. This enables us to fully pursue our Life Vision, our dreams, our goals, our passions which consists of impacting the world in which we live.
To determine if this network is something that would bring you value, there is a simple three steps process . . .
Step 1: Examination
Through a series of questions, we determine where the network may be of the best assistance to you.
The better the examination, the stronger solution we will discover.
What would you do if your business could totally function without you?  Do you have written Life Vision Statement, i.e. THE reason you were put on this planet?
If you have not discovered your own Life Vision connect with the individual who invited you to this site or you can call toll free 888.230.2300 inside the US or outside the US 630.393.9909 for assistance.
Have you, or others around you, ever set out to do something and then didn't follow through?  
Every wonder way we "know" we should do something but then do not follow through?
Believe it or not, it's often due to not having our Life Vision.  We often do not do some of the most important life actions, because they are hard and we do not connect them to true long term fulfillment, the realization of our full potential i.e. leaving a legacy.
Discovery of the most valuable things in life are accomplished through asking the right questions and the examination is a critical step to the success in this area.
Step 2: Solutions
Once we have completed the proper examination(s) then a Legacy Partner can review over the data from our examination and will typically recommend three types of solutions . . . a basic, a intermediate, and an advanced solution.
There are simple, easy solutions and there are far more advanced, complex solutions. There are solutions which are free and take almost no time and there are solutions that have investments of time and money.
Basic Solution
The basic solution is usually for those owners who know they need help but maybe aren't sure what help is needed.
Owners who also often tend to be more analytic in nature, like to understand everything before taking action or maybe individuals who do not have a strong sense of urgency.
TRUTH NOTE: Being "really busy" is not a reason to move forward on the "Basic Solution." The TRUTH is if we don't have much free time as an owner, the reason for this is that we are not getting a great return on the time we are investing into those areas we are focused on.
 This white paper digs into why we and others around us struggle with success and how we often hold ourselves back from achieving our full potential.
If you would like to learn how to gain an extra 3 hours of time, for every 1 hour we invest check out the follow videos.
To learn even more about how to have an abundance of time request a white paper titled " The Secret About Time. "
Some of the more popular "Basic Solutions" are listed below.
Intermediate Solution
The "Intermediate Solutions" are for business owners who tend to move faster, use their gut feelings to make decisions and / or those individuals who have a high sense of urgency.
Intermediate solutions don't actually take more time as these types of solutions tend to produce a faster "Time Return" to the owner.
"Time Returns" help owners to have more time. The biggest challenge to achieving our Life Vision, for a business owner is actually NOT a lack of money but a lack of time.
In the "Intermediate Solutions" there is a focus to help the owner to learn to think in a different way, not only about TIME, but also about the DNA of PEOPLE, the DNA of BUSINESS and the DNA of LIFE.
These three DNA's are actually the DNA that make up any BOS – Business Operating System.
Most "Intermediate Solutions" start out with what is called a full " Business X-Ray " which helps us to zero in quickly on where we can gain the most value / benefit with least amount of time and financial investment.
Once we complete the simple and inexpensive Business X-Ray we may go into . . .
– DNA for PEOPLE system development
– DNA for BUSINESS system development
– DNA for LIFE system development
– Specific Online Courses
– Mastermind Groups
– Mastermind Seminars
– Mastermind Partnerships
– ActionVision Coaching
If you're overwhelmed, that's a good thing! There is no easy, simple, "One Solution Fits" every business owner which is where Legacy Partners – BOS comes into play.
The network of Legacy Partners – BOS will share with you their thoughts, based on the information you share as to what would be the best solutions for you to start with.
If you start with the best solution, you will not only get a great return on any dollars you invest but will also get a great return on your time, which is even more important.
If you would like a complimentary interview / strategy session, connect with the individual who introduced you to this site or call toll free 888.230.2300 to schedule the complimentary session.
Advanced Solutions
In many ways the advanced solutions are easier to implement than the basic or intermediate.
Why?
If our current BOS is running at full capacity and we work to get our "engine" to where it will kick out 20% more power, that may not be possible.
If we seek to double our business we know that we will need a new engine and that makes things a lot easier.  The results we are seeking are a lot more exciting and that energy and excitement bring more passion and commitment to the entire process.
This can make an advanced solution the "easiest" to implement.
Often with the  advanced solution there are many assessments which are done on all aspects of our company. This provides us with a much stronger understanding of how to build our new engine, our new BOS.
With advanced solutions we bring in specialists to design a new DNA for PEOPLE which will cover all aspects of people from recruiting to hiring to prospects and clients to vendors and partners.  Anything having to do with people will have our NEW DNA for PEOPLE fully integrated into all areas.
The 5/30 Grid for most advanced solutions will consist of all thirty boxes being fully integrated into one another along with full integration of the NEW DNA for PEOPLE system we will be developing as well.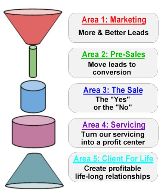 Each of the five areas will have greater specialization which then gives us greater bandwidth, great capacity to generate more and better leads in
Area 1: Marketing , convert more of our prospects to clients, Area 2: Pre-Sales , close prospects faster, Area 3: The Sale , obtain more referrals from clients, Area 4: Servicing and for Area 5: To Create Clients For Life.
One of the most powerful aspects of "Advanced Solutions" is that we'll have a detailed plan to build each of the five areas specifically as needed to support the other four areas and the overall Company Vision as well as your own personal Life Vision as the owner.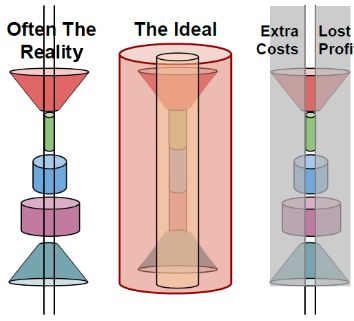 Often, most of this work is contracted out to outside resources so current operations are not impacted in a negative way.  A fresh set of eyes and ears along with advanced training / experiences and tools provide these outside experts with the ability to closely and carefully listen to each team member within your team.
After strong analysis and careful listening the master plan is created.  For any gaps found specific economical resources can be brought in to address specific areas of need.
As a result of the committed network within Legacy Partners – BOS, everyone is committed to helping everyone else as we all gain massive benefit when those businesses around us are most successful.  

Step 3: Implementation
This is the magical part of the network.  There are things that most owners of companies are doing which they shouldn't be doing and are not the highest and best use of an owners time.
We often find ourselves, as owners, saying "I know what I should be doing, I'm just not doing it."  Actually the truth is that "Yes, we know at the surface level what we should be doing but not at a deep level.
Anything that isn't getting done shows that we have surface knowledge and not a deep knowledge.
As Legacy Partners we learn together how to insure that every dollar we invest into something we get at least three dollars back and, as important and often much harder, how every hour we invest into something we get three hours back.
——————————————
If we are able to take just one hour a week and invest it properly . . . we could gain three extra hours a week.
Developing our own customized BOS – Business Operating system will, over time, give us more time and resources to better fulfill our full potential and achieve our Life Vision i.e. our Legacy.


One of the best aspects of developing a BOS – Business Operating System is that it helps us to break down every aspect of the business and put it into a system.  
DNA for PEOPLE
DNA for BUSINESS
DNA for LIFE
There are three major reasons that "Things we know" do not get done.
1. Do not know the True Benefits
If we knew that we would earn millions and work less hours if we took some level of action, would there be any doubt we would take the action?
We know "There would be some benefit" but at our subconscious level, we wonder if over time the real benefits will outweigh the costs or resources will be more than the costs.
2. Do not know the True Costs
If we knew we didn't do something or did do something that we wouldn't lose millions of dollars or that, in the end, we would work less hours, have less stress, and have greater life balance, we probably would have better follow through on those things we "Know" we should do, but do not.
3. Do not know how to get something done with our current level of resources
This is often the case where we know we should be doing something but with the time and resources we currently have, we do not know how to pull it off and get it done.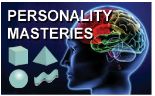 While each of these three areas are independent, they are also fully integrated into one another.  The DNA for PEOPLE, Personality Masteries actually super charges both the BUSINESS (The 5/30 Grid) and the LIFE (Natural Laws).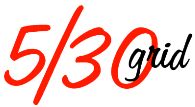 The DNA for BUSINESS
(The 5/30 Grid) provides a very easy to understand framework by which every business in the world functions.  The 5/30 Grid provides a framework to help PEOPLE get the most from their gifts / talents, dreams and desires and helps business to get the most from PEOPLE.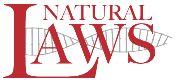 The DNA for LIFE (Natural Laws) is the trickiest of the three as it is non linear in how we learn and apply all 250+ Nature Laws.  The Natural Laws help us to understand at a deep core level how people respond and why.  The Natural Laws alone though are hard to do a lot with.  When we combine them with Personality Masteries + The 5/30 Grid that is when things get really exciting.
Each of the three are woven together like the DNA strands into something that can actually reproduce us as owners and help us to achieve the true freedom to pursue our life dreams and goals i.e. our Life Vision . . . which is probably why we become a business owner in the first place.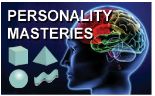 The DNA for PEOPLE is most interesting and powerful in helping us as owners to not only reproduce ourselves but also to generate a lot more sales / profits, work less hours, have less stress and improve our overall life balance.  
Have you ever had challenges, as a business owner, in getting those around you to change and see things?
Change is really a science and personal disciplines

Is there a science to change? Good To Great by Jim Collins shares . . .

– Disciplined People
– . . . Thinkers
– . . . . In Taking Action
The DNA for BUSINESS is simple in that there are 5 Areas to every business – Marketing – Pre-Sales – Sales – Servicing and Client For Life. As simple as it is . . . it is also very comprehensive as there are 6 Levels of proficiency for each of the 5 areas.